Here's a good way to find people you lost track of years ago. Who knows, maybe somebody is looking for you. Hopefully not because you owe them money!

Click the 'sign in' button and enter your info. 

Ya just don't know what might happen.

For an alphabetical listing, go 
HERE
Questions or comments?

Email me.

The 'from' question in the book wants your PRESENT location.

Most pictures have enlargements. Click on them to see.

Then scroll down for names or labels.

Since creating this web site, I have never identified myself. Some of you may be asking ......

"Who is this Masked Man??"

Click on the masked man to find out.


John D. Zinnikas

15 Aug, 1912 - 17 Dec, 1999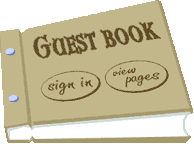 Almost every page has music or sound. If you're using Netscape or Firefox, and don't hear anything, try using Internet Explorer.

 Hubert Elementary School was closed in June of 2005.

We spent a lot of time here and made a lot of friends. Possibly this web site will bring back some old memories and help rekindle some old friendships.

Look around, you may be surprised at who and what you find here.

Welcome to Dad's site, he passed away on 9/21/22 in comfort and surrounded by love, you can find his obituary 
here. 
He was preceded by his loving wife Jean and you can find her obituary 
here.
Dad had just paid the yearly renewal on this site so click on in, take a gander at all his years of hard work on this project, and hopefully you leave with a smile.